Canadian Helpline | 1 - 833 900 1010
US Helpline | 1 - 888 373 7888
Mexico Helpline | 01800 - 5533 000
A collective of determined individuals united in the pursuit of eradicating modern-day slavery and human trafficking, formed MPAHT in 2017. This alliance of conference/event planners, hotel sales experts, and audiovisual professionals initially aimed to raise awareness about human trafficking. Since then, the organization has evolved into a powerful resource center, empowering those who wish to educate themselves, contribute to the cause, or participate in our mission.
We believe together we are making a difference in eradicating modern-day slavery and human trafficking. There are 50 million people in modern slavery (2021 statistic from The Global Slavery Index), if not now, when should we be doing this? Look at the statistics in our resource section.
Focus on the larger issue of human trafficking and slavery while continuing to sustain our efforts against sex trafficking.
Maintain and expand MPAHT's role as the leading organization providing education and resources to other members of the hospitality and travel industries

Continue to educate and network with other organizations
Advocate within the industry for organizations to address trafficking issues and to support their efforts

Create an online library of resources
Continue to share world resources through our digital media
A shift in our purpose and mission comes after almost 6 years of raising awareness about human trafficking in the hospitality industry. With the hospitality, tourism, and conference industries more aware and active in the fight against sex trafficking and the broader issue of human trafficking, MPAHT is redirecting its energies.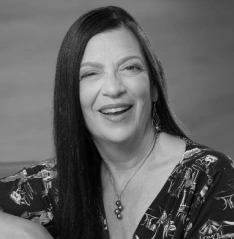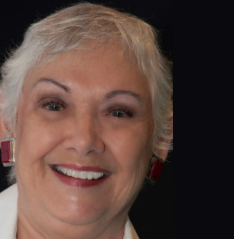 Gale Gingrich
Retired Conference Planner
Lizzy Low
Manager, Ottawa Tourism
Janet Victor
Owner, Eventives
Robert Thompson
AV-Canada, Managing Partner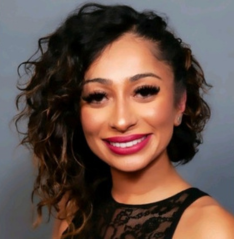 Harpreet Atwal
Event Manager, AlayaCare
Robert Thompson and the team at AV Canada who helped us jump start this mission and to date continue to support at every opportunity.
Stephen Biback who continues to handle the accounting and government requirements for MPAHT.
Mahima and the team at Saleint Marketing Agency as they have helped redesign this website which will help you find the required resource faster.
At MPAHT, we are looking for volunteers to help bring awareness about Human Trafficking, we believe that every individual has the power to make a difference. By joining our passionate team of volunteers, you can actively contribute to the fight against human trafficking and help bring hope and freedom to those affected. As a volunteer, you will play a vital role in raising awareness, providing support, and empowering survivors on their journey to a brighter future.
Want to volunteer with us?
We are looking for volunteers to help bring awareness about Human Trafficking.
Your support empowers our mission to eradicate human trafficking within the event industry and beyond. MPAHT strives to be a driving force for change by offering enlightening presentations, fostering collaboration between planners and suppliers, and extending outreach to impacted communities.
Together, let's triumph over human trafficking!
*Charitable receipts are not provided
PayPal & eTransfer only
Subscribe To Our Newsletters
Where in the World is Help
For more information contact
Sandy.biback@outlook.com | Sandy@mpaht.com
US: 1-888-373-7888. | Canada: 1-833-900-1010 | Mexico: 01800 -5533-000